When a segregated black artillery unit in WWII has to master the army's deadliest gun, they distinguish themselves fighting the Germans, but also must endure prejudice from their own army. They eventually sacrifice everything for freedom. 
The Lost Eleven is a true story about the first African American combat unit in France, the 333rd Field Artillery Battalion. They fight their way across Europe building a bond of brotherhood while enduring racial prejudice. Rising above, they earn a reputation as one of the most accurate artillery battalions in the European theatre.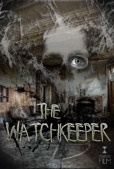 Keith has a gift that other kids don't have.
As an adult he masters the art of sophisticated occult practices but, while performing a complex ceremonial high magick ritual, Keith loses control of the invoked spirits and is terrorised by violent demonic entities.
The Watchkeeper is an incredible story based on the true events of one man's journey into the occult.
Screenwriter: Kevin Wilson

Green-fingered pensioner, Audrey, innocently grows a cannabis farm to provide relief from her worsening Arthritis. With the local drugs cartel on her heels for a cut of the produce, she inadvertently finds a solution to her problems with the use of the family's declining butcher's shop. 
Pushing Up The Daises is a deliciously macabre and uncomfortably hilarious love letter to old age.
Screenwriter: Ivan Williamson
71-75 Shelton Street, Covent Garden, London, WC2 9JQ
Company No. 12299211 - Registered in England